Sponsored by The Vein Center of Maryland
Varicose veins and spider veins aren't pretty. In fact, they can be unhealthy–particularly varicose veins.
But whether they're a cosmetic issue or a medical issue, we generally have a stake in preventing them from happening in the first place.
The steps taken to preventing these veiny issues are, coincidentally, great steps for promoting our general health.
And while to some degree they're unavoidable, especially for those parts of the population who are either genetically predisposed or going through natural physiological cycles that encourage them, it's always important to do what we can to ward them off.
So, here are some basic tips for preventing varicose veins and spider veins.
Don't Sit or Stand for Too Long in One Position
Change your position every thirty minutes at least. Stretch your legs — your body wants to do it, so you should listen to your body.
Exercise the Energy Out
Exercising goes a long way in preventing spider veins and varicose veins.
Elevate Your Legs
Remember, part of what causes these issues is blood pooling.
So help your veins fight against gravity and put your legs up on a table every once in a while.
Where Shoes That Encourage Circulation
It's all about circulation, circulation, circulation. If you can do anything to keep circulation flowing, you're doing your body a favor.
So keep that in mind and wear flats every once in a while.
Wear Some Compression Clothing
Compression clothing, once again, improves circulation by by restricting the vein walls and increase the velocity of the blood.
They're not just great treatment–they're a great preventative measure.
Watch Your Hormones
This one's especially for the ladies, though it might be unavoidable. High estrogen or progesterone levels can predispose you for spider veins. So, keep that in mind.
Overall, these are just basic steps that can be taken to encourage circulatory health.
Want to know more about varicose vein and spider vein prevention? Call the Vein Center of Maryland to schedule an appointment.
We are conveniently located in Westminster, Eldersburg, Baltimore, Hunt Valley and Bel Air.
We also service Ellicott City and Columbia in Howard County.

All About Sclerotherapy
Leg veins are one of those conditions that runs in the family. Up to a certain point, they can be perfectly harmless–but, even then, they can be pretty gnarly.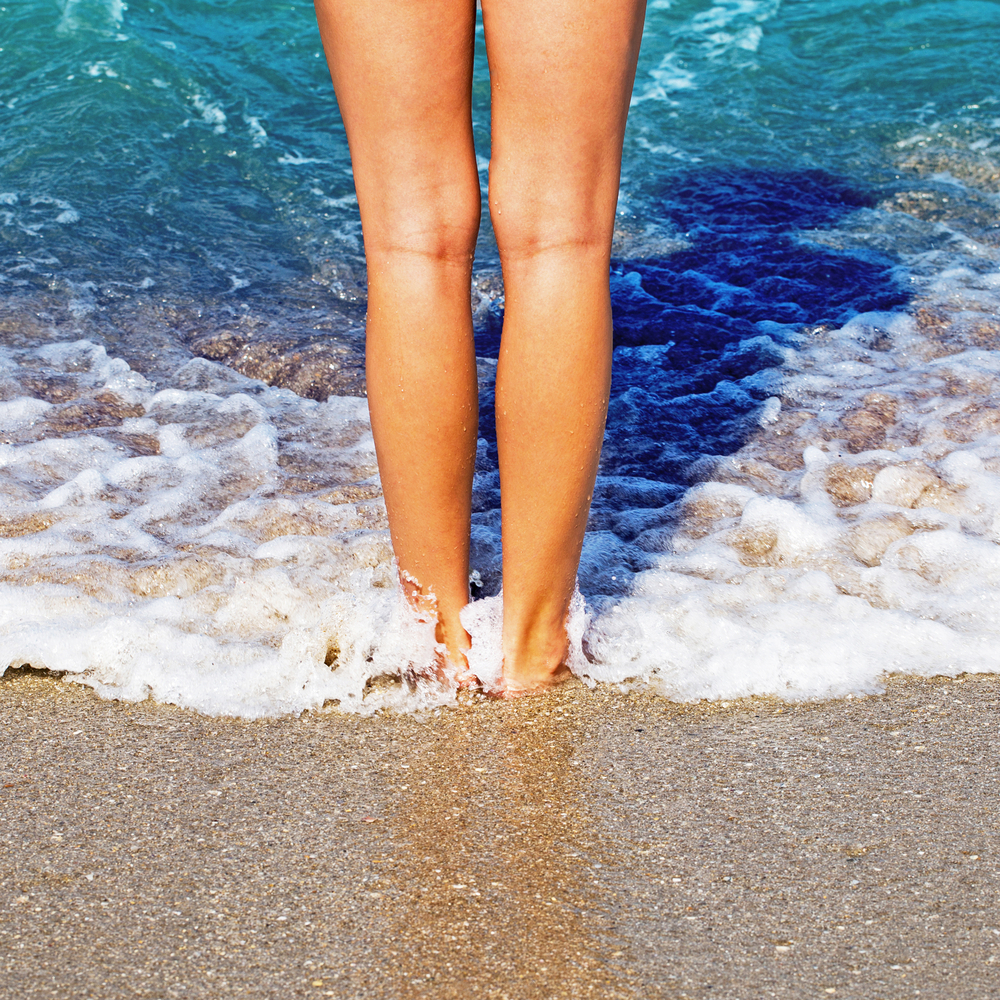 Leg veins are one of those conditions that runs in the family. Up to a certain point, they can be perfectly harmless–but, even then, they can be pretty gnarly.
Many women find that their veins make them feel self-conscious about wearing skirts.
That's where sclerotherapy treatment comes in.
What Is Sclerotherapy?
Named after one of the solutions used in the therapy, Asclera, sclerotherapy is the simple procedure of injecting solution into the veins. This causes them to 'disappear.'
How does it work? Essentially, the solution injected into the veins dries them out. This actually damages the veins – but only the cells which line the blood vessels.
These cells are unnecessary functionally. So when they're damaged, they are absorbed into the body, and the veins close up.
What's Treatment Like for Sclerotherapy?
Sessions are extremely short. In fact, a full session of sclerotherapy takes only 15 minutes.
The amount of sessions you'll need to get rid of your veins varies. Typically, it will take 3 to 6 sessions. If your veins have been a chronic condition, they may take more sessions to get rid of. Regardless, the process to get rid of veins only numbers in the months.
If Asclera is used, the procedure is completely painless. If hypertonic saline solution is used, the patient may feel stinging or a few minutes after the injection.
Am I a Good Candidate for Sclerotherapy?
There are three types of veins that usually bother patients. Spider veins, reticular veins, and varicose veins.
Both reticular and spider veins are smaller than varicose veins, and more precisely suited to treatment by sclerotherapy.
While schlerotherapy, specifically using Asclera, can treat varicose veins, not all offices are comfortable treating varicose veins with sclerotherapy due to side effects that may appear.
Therefore, if you have veins that are bothering you, it's important to talk to a doctor to see if you're a good candidate.
Other treatment options may or may not be better for your specific brand of vein.