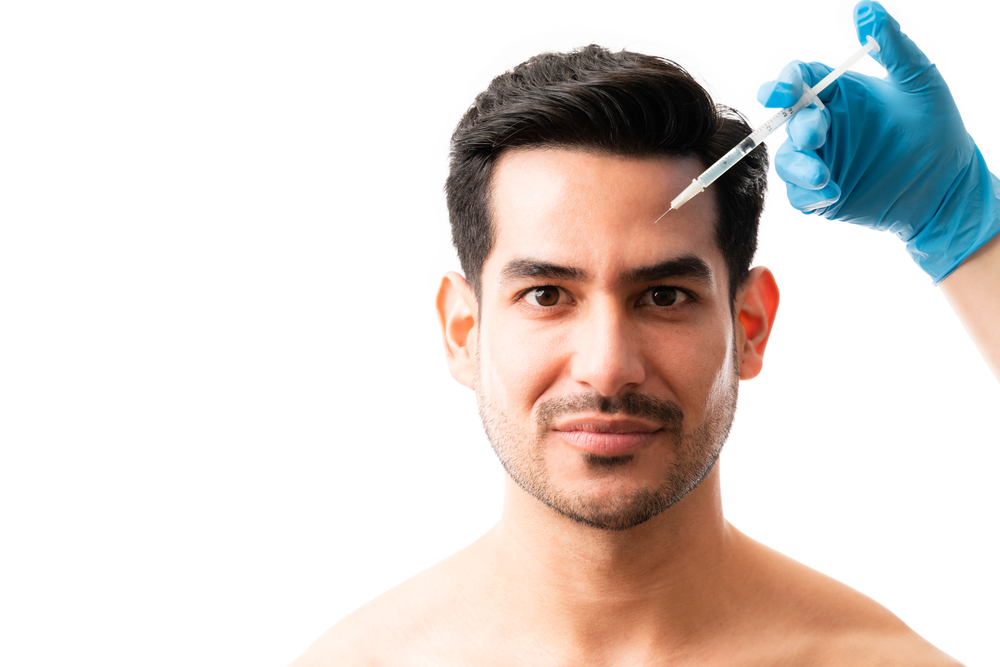 Botox for Men
Thought Botox was just for women? Nope! Men are able to get Botox, too. This is a revolutionary treatment that can help you look the age you want to, not what you see in the mirror right now.
Whether it's to help improve your social life, obtain a promotion at work, or any other reason, Botox for men can help!
Why Choose Botox for Men to Help Eliminate Wrinkles and Lines?
If you're noticing wrinkles around the eyes, on your forehead, or even around your mouth, Botox comes to your rescue. The injections only take a few minutes and require no downtime afterward. Plus, they're non-surgical and non-invasive, but you can expect great results.
What Do Botox Injections Feel Like?
Most patients say that the injections are quite tolerable, and many people don't feel any pain at all.
Those who feel discomfort say that they feel a stinging sensation when the needle is injected and a feeling of pressure as Botox goes into the muscle. Some patients say that immediately after the procedure, their skin feels tight.
When Will I See Botox for Men Results?
Typically, results from Botox can be seen within three to four days. If you don't see results in the first couple of days, don't worry! Final results can be seen within 14 days.
If desired results are still not seen at the end of two weeks, further injections can be discussed.
Am I a Good Candidate for Botox for Men?
The only way to know if you're a good candidate for Botox is to schedule a consultation. Typically, those who live a healthy lifestyle are good candidates for the procedure. Patients with moderate to severe dynamic wrinkles have the best chance at being eligible for Botox.
Where Can I Get Great Results From Botox for Men?
Whether you're dealing with crow's feet, smile lines, or other unwanted lines, Botox may be the perfect solution to all your problems.
Contact a reputable provider in your area to schedule a consultation and begin your journey to a more youthful look.