Microdermabrasion vs. HydraFacial: What's Better?
Microdermabrasion and HydraFacial are two anti-aging treatments that provide instant and progressive benefits without downtime or discomfort.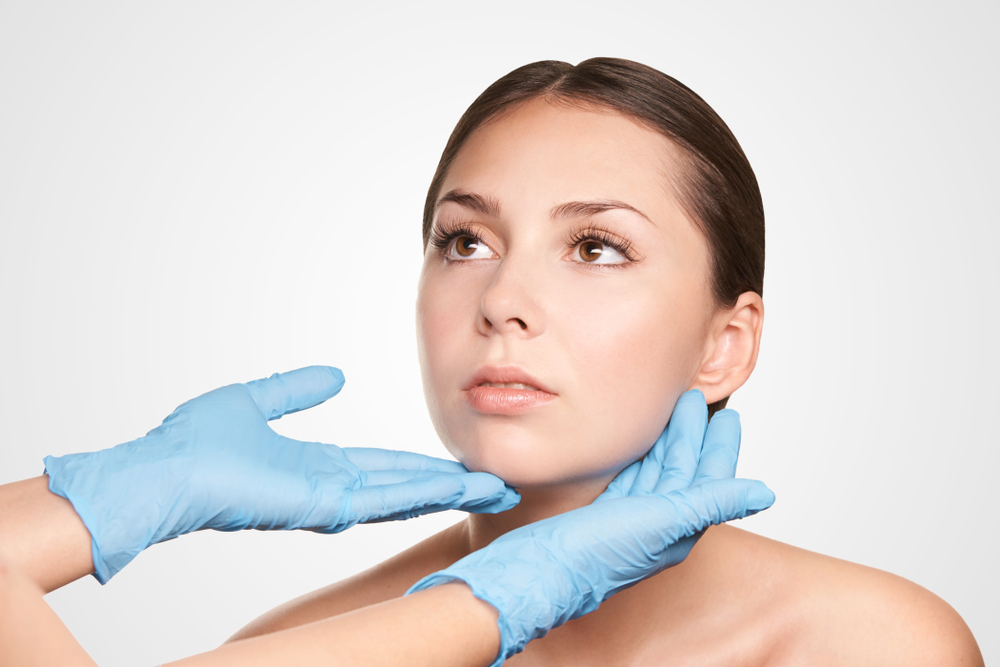 Microdermabrasion and HydraFacial are two anti-aging treatments that provide instant and progressive benefits without downtime or discomfort.
In fact, many patients undergo these non-invasive procedures to get smooth and glowing skin right before an event or special occasion.
Plus, they can both be performed over your lunchbreak, and afterwards you can go about your day as you normally would, as there's no post-procedure redness, swelling, or irritation.
So, what's better: Microdermabrasion or HydraFacial? Here's what you need to know about each of these treatment options in order to determine which one is right for you.
What Is Microdermabrasion?
Microdermabrasion is a non-invasive treatment that exfoliates the outer layer of the skin for a softer and smoother complexion. It utilizes a wand with an abrasive tip that dislodges build-up and debris and a suction that vacuums away the impurities.
It's often recommended in conjunction with chemical peels and laser treatments for a synergistic effect.
What Is HydraFacial?
Often referred to as Hydradermabrasin or a Mega Facial, HydraFacial is a multi-tasking and customizable deep-cleansing procedure.
It's performed as four separate steps and uses an innovative Vortex technology to cleanse, exfoliate, extract, and infuse skin with nourishing serums, antioxidants and peptides.
Which Treatment Is Best Before an Event?
Both microdermabrasion and HydraFacial clean pores, stimulate blood flow, and increase collagen production for a more radiant complexion.
However, HydraFacial's ability to not only exfoliate skin, but also extract and infuse, allows it to reveal a more noticeable glow before a big event or special occasion.
In fact, many celebrities turn to HydraFacial before hitting the red carpet to achieve flawless and camera-ready skin.
Which Treatment Provides Longer-Lasting Results?
For optimal outcomes, microdermabrasion and HydraFacial require a series of treatments spaced every few weeks.
That being said, the microcurrent and LED add-ons available with HydraFacial tend to produce greater collagen stimulation and longer-lasting results.
Additionally, HydraFacial increases skincare product penetration to help maintain treatment benefits between sessions.
Is Microdermabrasion or Hydrafacial Better for Sensitive Skin?
Both procedures are non-invasive, painless, and require zero downtime.
But microdermabrasion's abrasive tip and sanding process may not be suitable for patients with open sores, rosacea, eczema, broken blood vessels, or other skin conditions. It may also lead to discoloration in individuals with darker skin tones.
Comparatively, HydraFacial is safe for all skin types and gentle enough even for the most sensitive skin. It's frequently recommended for patients with compromised complexions, as the treatment can be tailored to their unique needs and goals.
For additional information about microdermabrasion and HydraFacial, please call a medical professional in your area.
The HydraFacial® Company Launches New Lip Fix Kit with Restorsea®
The HydraFacial™ Company announced an exciting new partnership with Restorsea™, a prestige skin care company ideally suited for those with sensitive skin types clinically proven to reduce signs of aging.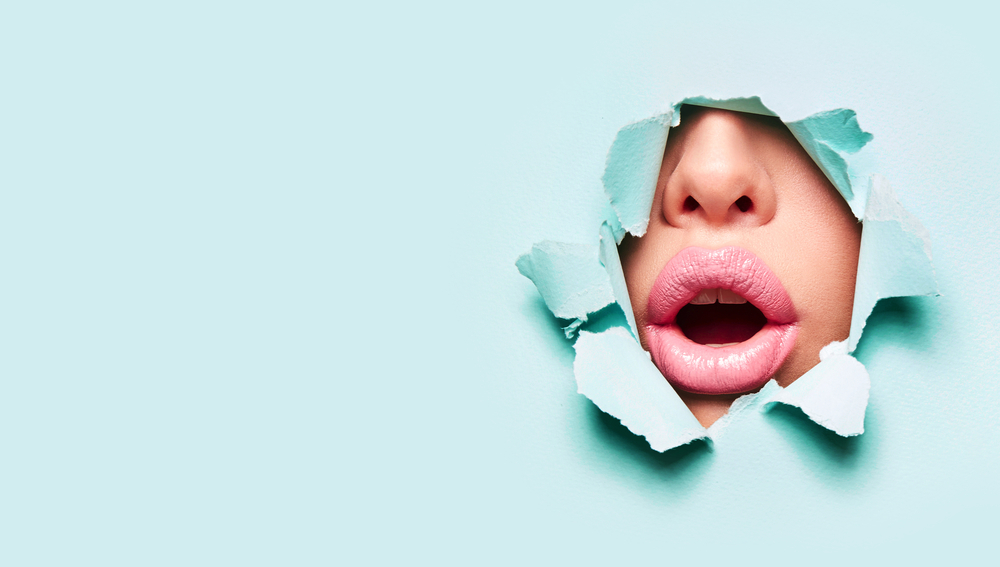 LONG BEACH, Calif., Feb. 8, 2021 /PRNewswire/ — The HydraFacial™ Company announced an exciting new partnership with Restorsea™, a prestige skin care company ideally suited for those with sensitive skin types clinically proven to reduce signs of aging.
Through the exciting new partnership, HydraFacial will launch the NEW Restorsea™ Lip Fix Kit to personalize the HydraFacial Perk Lip treatment. The kit includes the Restorsea™ Lip Serum, to be administered during the lip treatment, and the Lip Elixir gloss as a hydrator and natural exfoliator to be applied post-treatment
Key Formulations:
Aquabeautine XL®, a proprietary ingredient that digests the surface layer of the lips' dead skin, gently and without irritation, revealing softer, smoother, more defined looking lips
Formulated without synthetic peptides, parabens, phthalates, PEGs, sulfates, silicones, or mineral oil
Formulations are hypoallergenic, cruelty−free, and gluten−free
"We are excited to expand the customization of our existing HydraFacial Perk treatment," said Clint Carnell, Chief Executive Officer of The HydraFacial Company. "Through our partnership with Restorsea™ we are able to bring their advanced lip formulations to a broader market, offering HydraFacial consumers the opportunity to experience the benefits just in time for Valentine's Day."
Restorsea™ is an exclusive product line backed by peer−reviewed published studies in major dermatology journals and sold through physicians. With this partnership, HydraFacial will have the unique opportunity to offer the Restorsea™ lip formulations to all channels.
"Restorsea is so excited to partner with HydraFacial," said Patti Pao, Founder of Restorsea™. "Their innovative and unique PERK technology enables deeper and more efficient penetration of our proprietary enzyme, Aquabeautine XL®.  The LipFix kit provides immediate results which can last up to three weeks.  I personally look forward to seeing everyone's beautiful lips!"
About The HydraFacial Company
The HydraFacial Company is an experiential, non-invasive, and approachable beauty health platform with a powerful community of estheticians, consumers and partners, bridging medical and consumer retail to democratize and personalize skin care solutions for the masses. Leading the charge in beauty health as a category-creator, HydraFacial uses a unique delivery system to cleanse, extract, and hydrate with their patented hydradermabrasion technology and super serums that are made with nourishing ingredients, providing an immediate outcome and creating an instantly gratifying glow in just three steps and 30 minutes.
HydraFacial® and Perk™ products are available in over 87 countries with over 15,000 delivery systems globally and millions of treatments performed each year. For more information, visit the brand on LinkedIn, Facebook, Instagram, or at HydraFacial.com.
About Restorsea
Restorsea is a physician-dispensed skincare line. Restorsea's proprietary and patented technology fulfills essential skincare need by providing healthy and glowing skin without irritation.  As a result, the company's products are currently sold by MDs for their patients who have sensitive/reactive skin who can't tolerate any other skincare active ingredients.  All products are formulated with naturally-derived non-toxic ingredients and contain NO: parabens, phthalates, sulfates, silicones, PEGs or mineral oil. Restorsea is sold in 120+ physician offices in the US.
For more information please visit: https://www.restorseapro.com/ and Instagram: @restorsea
HydraFacial Product Contact: EvolveMKD | HydraFacial@evolvemkd.com
The HydraFacial Company Contact: HydraFacialPR@icrinc.com
Restorsea Press Contact: Patricia Pao | patti@restorsea.com
SOURCE The HydraFacial Company
How Much Is a HydraFacial?
For glowing, youthful, healthy skin that looks its best, many Rockville residents are turning to HydraFacials.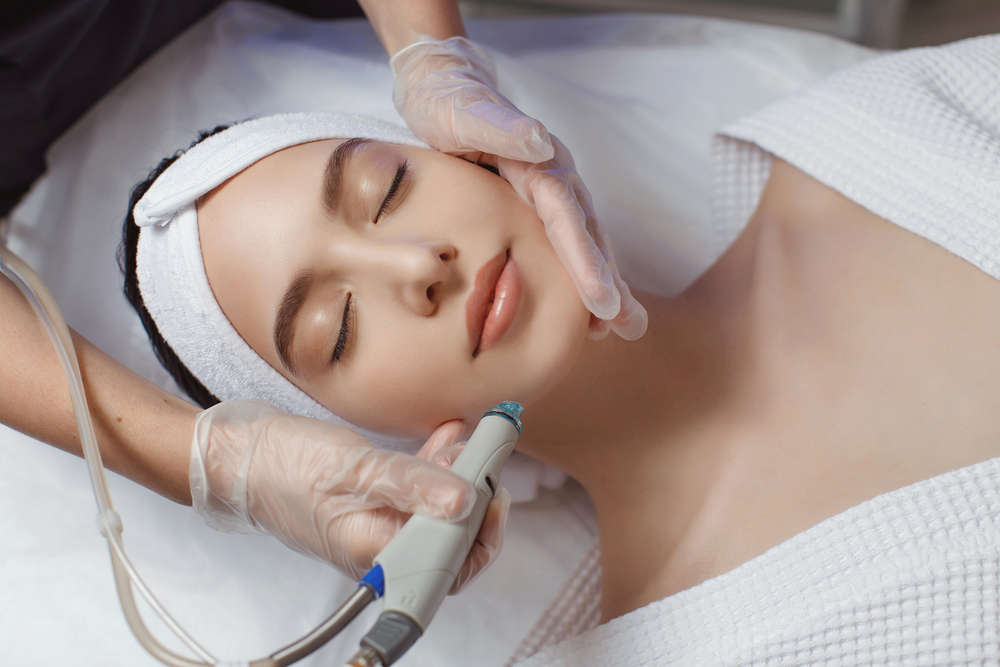 How Much Is a HydraFacial in Rockville for Healthier Skin?
For glowing, youthful, healthy skin that looks its best, many Rockville residents are turning to HydraFacials.
This four-step, customizable skincare treatment that cleanses, exfoliates, and hydrates with no downtime afterward is becoming increasingly popular. So, how much is a HydraFacial in Rockville for smoother, more radiant skin? Let's take a look!
How Much Is a HydraFacial in Rockville Depends on Several Factors
Most importantly, the HydraFacial customization options help determine how much your treatment will cost. There is no one-size-fits-all when it comes to this sensational treatment, and the products you choose based on your specific skin care needs is a major factor in pricing.
Other things that affect the cost of a HydraFacial include your geographic location, the training and skill level of your HydraFacial practitioner, and how long your treatment is expected to take.
Here's the Bottom Line on Cost of a HydraFacial
Though it's impossible to give you an exact price for your HydraFacial, we can give you an idea of what to expect when it comes to costs. HydraFacials can cost as little as $150, which is a very affordable way to get the results you want. It may cost up to $300 for your treatment. The best way to find out how much is a HydraFacial in Rockville is to talk to a skincare specialist, who can give you an exact quote for the type of HydraFacial you need.
For a Custom Rockville HydraFacial Quote, Contact Olney Skin Suite
Whatever the cost of your HydraFacial, we can promise it will be worth it for the results! We've helped many happy clients achieve better skin in just one session with a HydraFacial.
Call us today at 301-298-1818 to book a consultation for your customized quote for a HydraFacial in Rockville with one of our amazing dermatology specialists today!
Ways to Achieve Flawless Skin
We live in a society where physical presence plays an important role in the value of each person.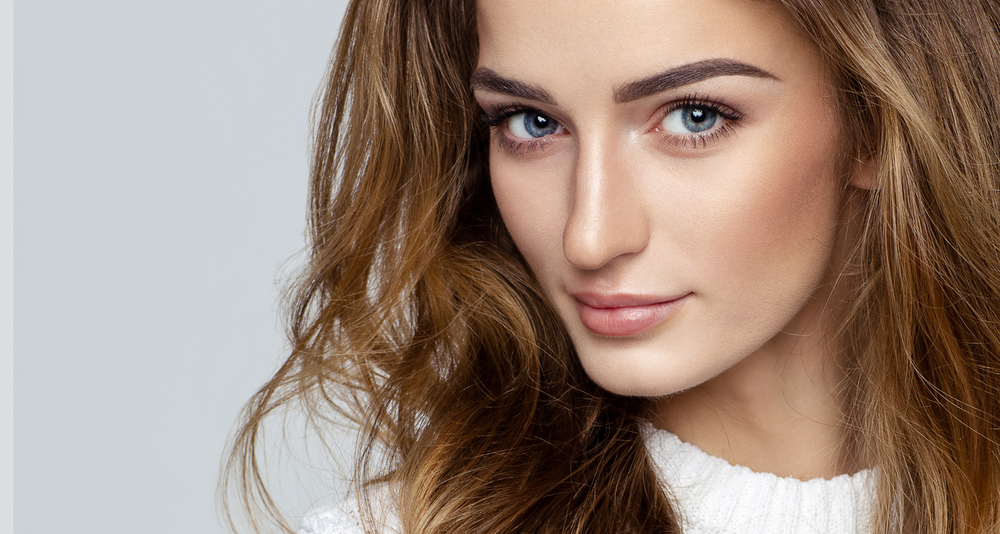 By Kathryn Morris, Beauty and Lifestyle Blogger
We live in a society where physical presence plays an important role in the value of each person.
Having large skin is something that can make a person beautiful or fun for the eyes. Due to many skin problems, it is difficult to obtain these defective skins, for which people fight.
The presence of stretch marks is one of them. It is found in many women, youth and the elderly. Although it is not a medical hazard, it is an ugly skin condition which actually affects the confidence of a person. Especially when things look good.
Fortunately, Stretch Mark Cream is an affordable and painless solution for those frustrations and difficulties to get rid of the lines. So how does a simple application of cream help to restore a smooth and pleasant color?
In fact, creams help Stretch Marks in different ways according to the person and the position of the line. Here are some examples:
HydraFacial Treatment
The Hydrafacial treatment is a non-invasive facial treatment, which works to clean the skin and eliminate it naturally. This treatment reduces lines, wrinkles, medium acne, excessive skin pigmentation, blocking and swelling pores.
This treatment works with the help of a unique suction tip which absorbs impurities so that the serum can be passed to the depths of the skin holes.
Before getting treatment for treatment, it is important that you understand the process' professionals and the opposition.
Deep Penetration Cream
This type is for those lines which are slightly dominant. Cream penetrates the skin and works primarily in the middle layer.
Then it will help dissolve those proteins that keep dead skin cells in lines. After these dead skin cells disappear, new healthy skin will appear.
Cream Which Stimulates Cell Growth
Although this type is costly, it also treats those severe striking conditions and displays its effectiveness. Using this cream will stimulate cell growth in the skin freshly.
Creams are valuable by many women. In addition to having great help in reducing and preventing stretch marks, the wonderful results of these creams have restored your confidence.
Conclusion
They no longer have any shame in wearing sleeveless shirts, shorts or skirts. Now they are sure about their beautiful skin without their physical size and stretch marks.
It is possible to restore self-esteem lost due to an annoying decline and on hand with these useful creams. by following these guideline no doubt you will have a flawless skin.