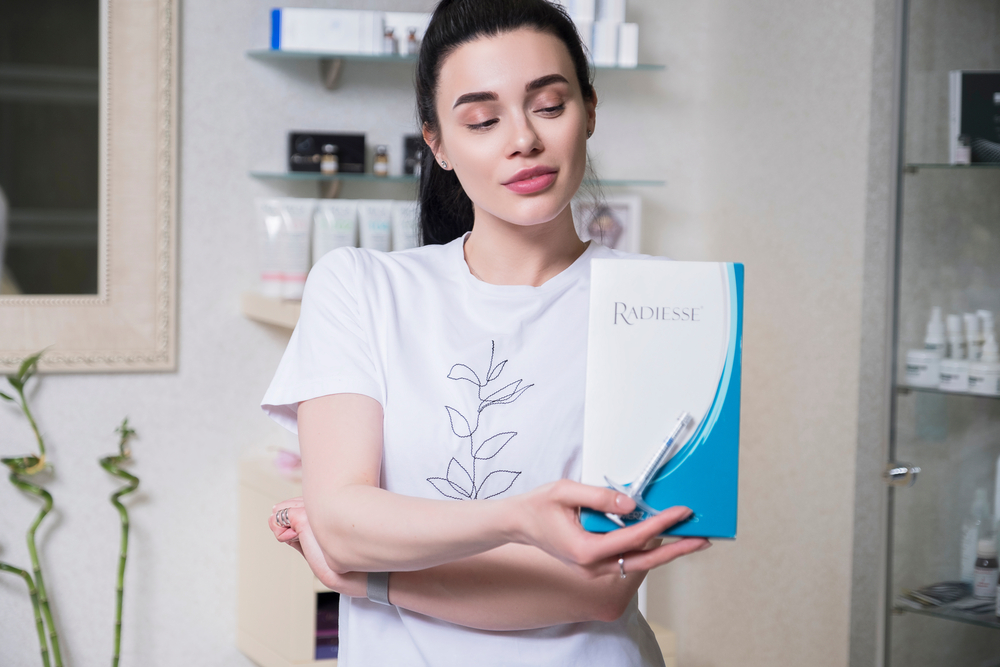 Goodbye, lines and wrinkles. Hello, gorgeously smooth, voluminous skin, thanks to Radiesse cosmetic injections.
Radiesse help restore lost volume, define and enhance facial features, and rejuvenate, all with a natural look.
Why Choose Radiesse Cosmetic Injections?
Radiesse uses calcium-based microspheres to stimulate the natural production of collagen in your skin for longer lasting results. It's a safe and quick procedure that will continue to combat the signs of aging for up to one year.
And the best part? It doesn't require any downtime after injections! You can get right back to work, the school pick-up line, or other activities without anyone knowing.
What Do Radiesse Injections Feel Like?
You may experience mild discomfort as the needle is inserted under your skin. However, the FDA-approved injectable is mixed with lidocaine, which makes for a fairly comfortable experience. The entire procedure only lasts about as long as your lunch break.
When Will I See Radiesse Results?
Great news –  results are visible as soon as the injection is finished! The treatment will have already taken effect by the time you're out of the chair and looking in the mirror. You'll be looking younger and more vibrant before you walk out the door.
Am I a Good Candidate for Radiesse Anti-Aging Injections?
If you've been frustrated by how wrinkles have affected your confidence and day-to-day presentation, you are likely an ideal candidate. Both men and women in good health with realistic expectations about treatment outcomes can typically receive Radiesse injections.
People who are pregnant, have a bleeding disorder, or suffer from allergies to any of the components should not pursue the treatment.