Cardi B. Gets Laser Hair Removal *Down There*
Cardi B. recently took to Instagram to share a very intimate part of her life with her followers.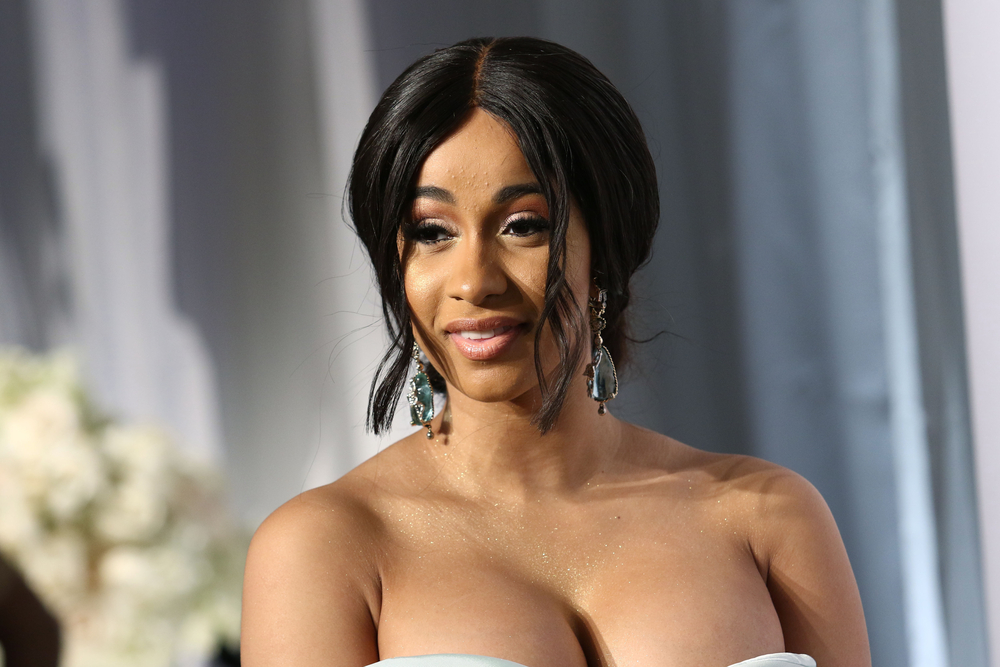 Cardi B. recently took to Instagram to share a very intimate part of her life with her followers.
She not only revealed that she had laser hair removal *down there*, but she also filmed the entire process.
So, why did Cardi decide to undergo this treatment? What does it involve exactly? Should you try it too?
Continue reading as we answer these questions and discuss the details of Cardi B.'s laser hair removal experience.
What is Laser Hair Removal and How Does It Work?
Laser hair removal is a non-invasive technology designed to significantly reduce hair growth on the face and body. Popular treatment areas include the bikini region, underarms, legs, arms, chest, and back.
The procedure involves targeting unwanted hair follicles with focused beams of light. As this light-based energy is absorbed by pigment in hair roots, it is converted to heat to destroy and weaken follicles. The result is finer and reduced regrowth.
Following a series of six-to-eight sessions, patients can expect to achieve a 60-90 percent reduction. Of course, results can vary depending on the location, size, density, and pigmentation of the treatment area.
Why Did Cadi B. Get Laser Hair Removal *Down There*?
If you follow Cardi B. on social media or have seen any of her videos, you know that she is very honest and frank about herself and her body.
As she was undergoing laser hair removal on her bikini area, she admitted that she sought treatment because she didn't want to be hairy or have to shave any longer.
And it wasn't the first time that Cardi B. discussed grooming her nether region.
In fact, when she was pregnant with her daughter, she admitted that shaving her bikini area was quite a challenge, So, much so that she had to employ the help of a mirror and contort her body just to get a clean shave.
Thankfully, after having laser hair removal, Cardi B. will have a smooth, hair-free bikini area, without the inconvenience of shaving.
Get Started with Laser Hair Removal
If you would like to treat your bikini line like Cardi B. or any other part of the body, call a reputable dermatologist in your area to schedule a consultation.
Photo JStone / Shutterstock.com
Laser Hair Removal in Rockville, Maryland
Laser hair removal, or LHR, is just the solution you need for hair that grows in unwanted places!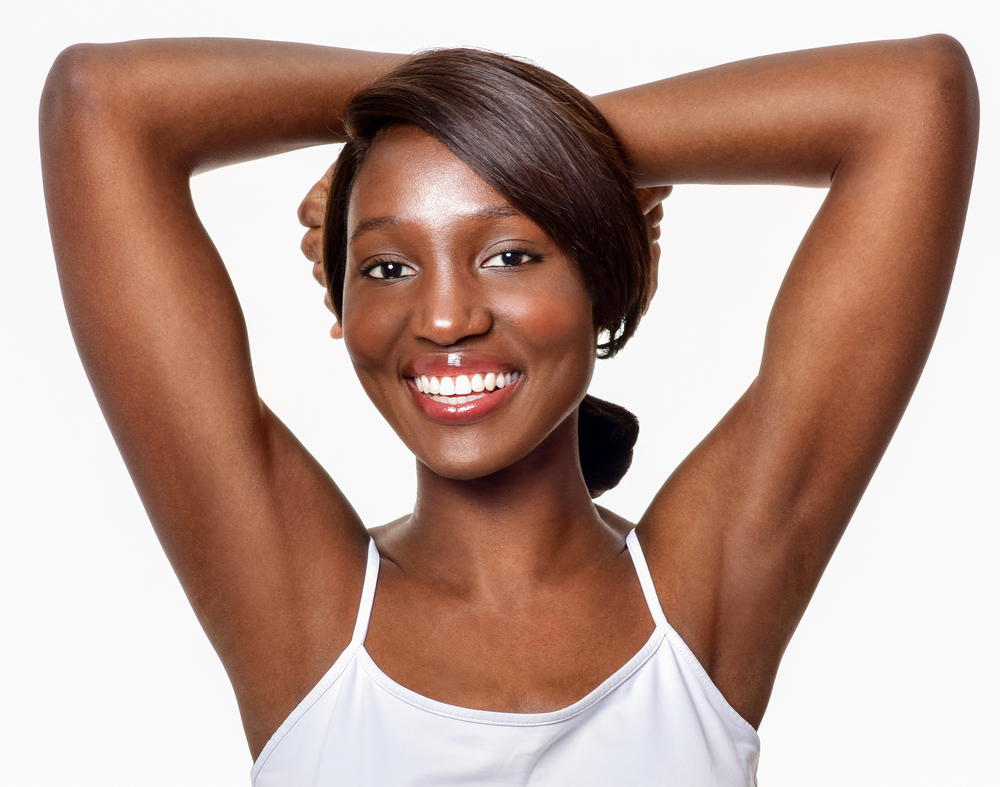 Razor burn? Annoying. Cuts and nicks from the shaving? Ouch. Ingrown hairs? Double ouch! Waxing? Even more pain!
But thankfully, you don't have to put up with the pain and maintenance required from short-term hair removal methods like shaving and waxing anymore. Laser hair removal, or LHR, is just the solution you need for hair that grows in unwanted places!
Why Choose Laser Hair Removal?
Over the years, lasers have improved, making safe, effective, and quick LHR better than ever. If the amazing results aren't enough for you, consider that you may never have to think about unwanted body or facial hair ever again with this long-term hair reduction method.
Does Laser Hair Removal Hurt?
It really depends on your pain tolerance as to how much discomfort you feel during treatment. LHR is typically well tolerated. You can reduce your risk of pain by following the pre-laser instructions given to you by your laser expert.
When Will I See Laser Hair Removal Results?
You likely need two to eight sessions to achieve your desired results, with the full effect achieved about one to three months after the last visit. You should start to see hair falling out in as little as one week after your first session, though it can take several.
Am I a Good Candidate for Laser Hair Removal?
Most likely, you're a great LHR candidate if you're an adult with generally good skin health. To qualify, you should be willing to commit to your treatment plan and have realistic expectations about the outcome.
Where Is the Best Place to Go for Outstanding Results From Laser Hair Removal in Rockville?
Choose Skin & Style, where Maryland turns for the top aesthetic services that achieve sensationally smooth skin including LHR!
Call our team today at 240-996-8008 to book a consultation for your customized quote on pricing and number of sessions you need for sensationally smooth skin.
You are as little as two visits away from a permanent reduction in unwanted hair, so contact us now to schedule your visit!
Experience the Best Laser Hair Removal in Franconia at Prolase Medispa
In this article, we'll explore the benefits of laser hair removal, the process, and why Prolase Medispa is the ideal choice for your hair removal needs.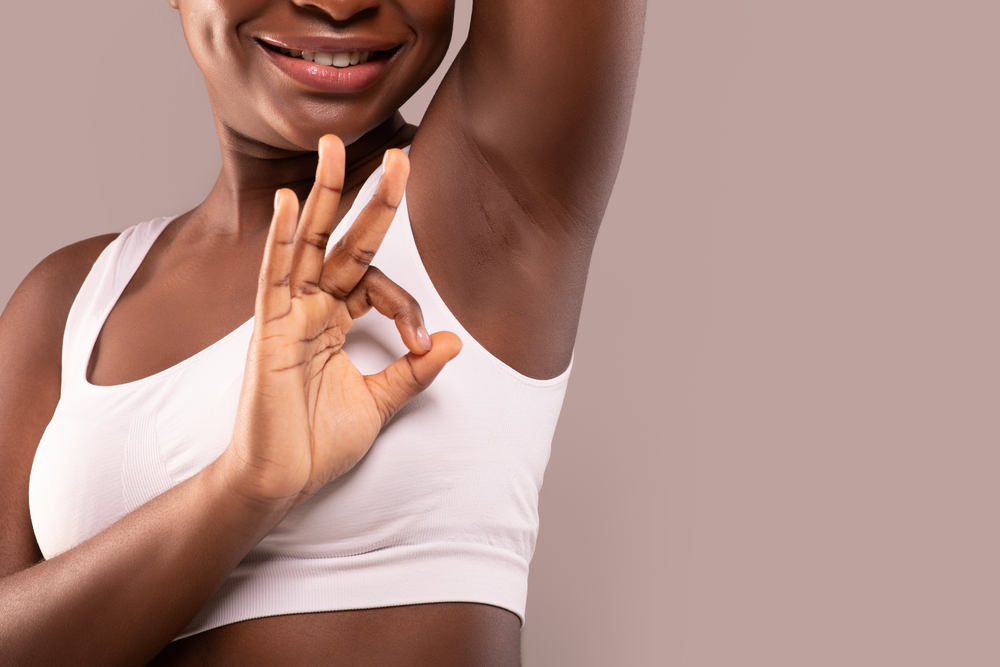 Are you tired of dealing with the hassle of shaving, waxing, or using depilatory creams to remove unwanted hair? If so, it might be time to consider laser hair removal.
At Prolase Medispa in Franconia, we offer top-tier laser hair removal services that provide long-lasting results and the convenience you've been dreaming of.
In this article, we'll explore the benefits of laser hair removal, the process, and why Prolase Medispa is the ideal choice for your hair removal needs.
The Advantages of Laser Hair Removal
Precision and Efficiency
Laser hair removal is celebrated for its precision and efficiency. Unlike traditional methods that can be time-consuming and prone to errors, laser hair removal precisely targets individual hair follicles. This means no more missed spots or uneven results.
Long-Lasting Results
One of the most significant advantages of laser hair removal is its ability to provide long-lasting results. After completing the recommended series of sessions, many clients enjoy permanent hair reduction. Say goodbye to the constant cycle of shaving or waxing.
Why Choose Prolase Medispa for Laser Hair Removal
Cutting-Edge Technology
At Prolase Medispa, we pride ourselves on using the latest laser technology for hair removal. Our state-of-the-art lasers are designed for both efficiency and comfort. You can expect minimal discomfort during your treatments.
Experienced Practitioners
Our team consists of experienced and licensed practitioners who specialize in laser hair removal. They have a deep understanding of the process and are skilled at tailoring treatments to match your unique skin type and hair color.
Your Laser Hair Removal Journey at Prolase Medispa
Initial Consultation
Your laser hair removal journey begins with a thorough consultation at Prolase Medispa. During this initial visit, we'll discuss your goals and expectations, assess your skin and hair type, and create a personalized treatment plan. This is also the perfect time to ask any questions you may have about the process.
Treatment Sessions
Laser hair removal typically requires multiple sessions to achieve the best results. The number of sessions varies depending on individual factors, such as hair color, skin type, and the area being treated. Each session targets hair follicles, progressively reducing hair growth.
Comfortable Procedure
The laser hair removal process is generally quick and well-tolerated. Most clients report only mild discomfort, often described as a snapping or stinging sensation that lasts briefly. Compared to the discomfort of frequent waxing or shaving, many find laser hair removal to be a more comfortable option.
Long-Lasting Smoothness
While you may notice some reduction in hair growth after your first session, it's essential to complete the recommended series of treatments for the best and longest-lasting results.
With each session, you'll see a significant reduction in hair growth, providing you with beautifully smooth skin.
Understanding the Laser Hair Removal Process
Preparation
Before your laser hair removal session, it's important to follow our pre-treatment guidelines, which may include shaving the treatment area and avoiding sun exposure.
Treatment
During your session, our skilled practitioners will use the laser to target the hair follicles. You'll be provided with protective eyewear, and the procedure will be conducted in a comfortable and controlled environment.
Aftercare
Following the treatment, you may experience mild redness or sensitivity in the treated area. Our team will provide you with aftercare instructions to ensure a smooth recovery process.
Maintaining Your Smooth Skin
To maintain your results and enjoy long-lasting smoothness, it's essential to protect your skin from sun exposure and follow any post-treatment guidelines provided by our team. This will help ensure the longevity of your laser hair removal results.
Prolase Medispa near Franconia is your destination for the best laser hair removal experience. Our commitment to using advanced technology, combined with the expertise of our practitioners, guarantees you safe, effective, and comfortable treatments.
Bid farewell to the frustrations of traditional hair removal methods and embrace the convenience and confidence that laser hair removal can provide. If you're ready to experience the beauty of smooth, hair-free skin, contact us today at 703-747-9443 to schedule your consultation.
Discover the difference of laser hair removal at Prolase Medispa and enjoy the benefits of a hair-free life.
Follow These 4 Pro Tips for Painless Laser Hair Removal in Fallbrook, CA
When it comes to hair removal, smart men and women choose painless laser hair removal in Fallbrook, CA over shaving and waxing.
When it comes to hair removal, smart men and women choose painless laser hair removal in Fallbrook, CA over shaving and waxing. Why? Because it's safe, it works, and it saves time and money.
Your laser hair removal (LHR) specialist will give you complete pre- and post-treatment instructions designed to reduce pain during your procedure, but here are a few things to keep in mind.
Laser hair removal isn't really something you can do on a whim. You need to plan ahead and prepare your skin. This means a few weeks before your first appointment, you need to stop all methods of hair removal except for shaving.
You already know how important it is to stay hydrated. What you might not know is how it relates to LHR. Drinking plenty of water is also helpful for flushing toxins from your body that may cause pain. If you're not already in the habit of drinking plenty of water each day, now is the time to start.
Do These Things on the Day of Your Appointment
Before you arrive for your painless laser hair removal in Fallbrook, CA you'll want to shave the treatment areas. You can do this the night before or the morning of your appointment. Take an over-the-counter pain reliever about 30 minutes beforehand too. You'll also want to wear loose-fitting clothing that won't rub against your skin. If pain is still a concern, speak to your provider about a numbing cream.
Don't Forget the Importance of Laser Hair Removal Aftercare
Side effects of LHR include redness, swelling, and itching. Whatever you do, don't scratch! Instead, try aloe vera gel and ice packs to soothe your skin. You want to avoid sweating too. If you had plans for a workout after laser hair removal, put them on hold and wait a few days before you hit the gym.
I Definitely Want Painless Laser Hair Removal in Fallbrook, CA! Where Should I Go for the Best Results?
Smooth, hair-free skin can be yours easily and safely when you choose A New You Medical Spa! Schedule your free consultation with Dr. Nalane Narine by calling us at 951-972-8911 today!