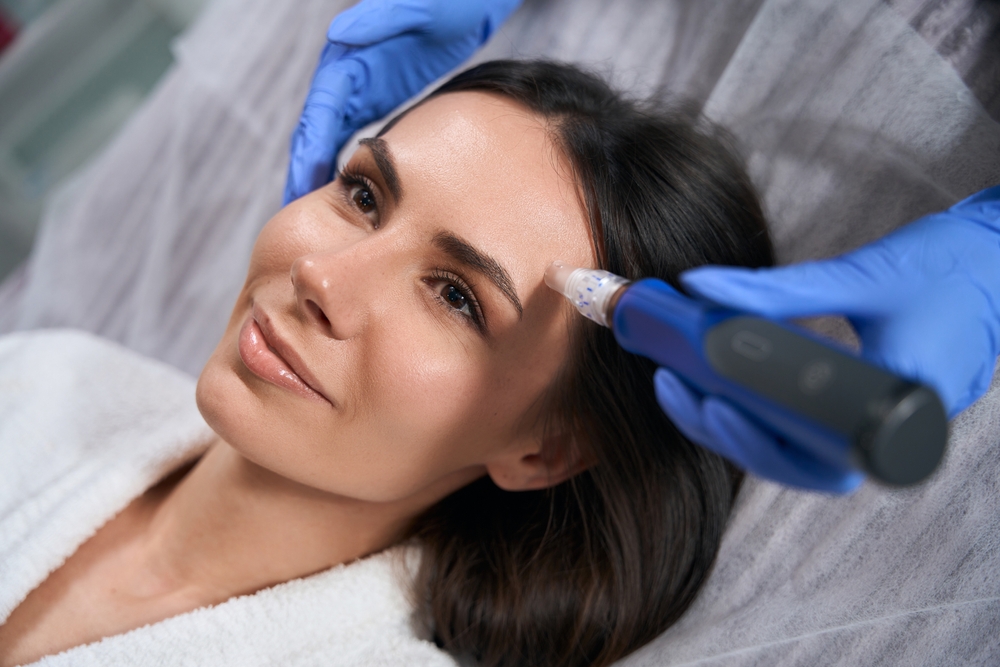 Microneedling – SkinPen
Microneedling with the patented and FDA-cleared SkinPen is a popular treatment for skin rejuvenation that offers numerous benefits for those seeking to improve the texture and appearance of their skin.
It works by carefully creating micro-injuries to the skin that stimulate your body's natural healing process for total rejuvenation from the inside out.
Why Choose SkinPen for Microneedling?
The state-of-the-art SkinPen device is versatile and able to treat various skin concerns, including acne scars, fine lines, wrinkles, uneven skin tone and texture, enlarged pores, and hyperpigmentation. It offers a high-quality design with an adjustable needle depth to suit virtually anywhere on the face and body.
What Does Microneedling Feel Like?
During the microneedling procedure, your provider will apply a topical numbing cream to ensure your comfort. The treatment itself is well tolerated by most individuals. You may experience a sensation similar to light pricking or tingling as the needles make contact with your skin.
Any discomfort is minimal and temporary.
When Will I See Microneedling Results?
Immediately after the treatment, you may notice mild redness and slight swelling. These symptoms typically subside on their own within a few days.
The true transformative effects of microneedling become more apparent over time as collagen and elastin production increase. Typically, it takes several weeks to a few months to see visible improvements. Multiple sessions are often recommended.
Am I a Good Candidate for SkinPen?
SkinPen is suitable for a wide range of healthy individuals seeking skin rejuvenation. However, it's important to consult with a qualified healthcare professional to assess your specific skin condition, medical history, and aesthetic goals.