Here's How to Find the Best Deep Plane Facelift Surgeon in Alexandria, VA
Here's why the best deep plane facelift surgeon in Alexandria, VA recommends this procedure, and the steps you can take to find them!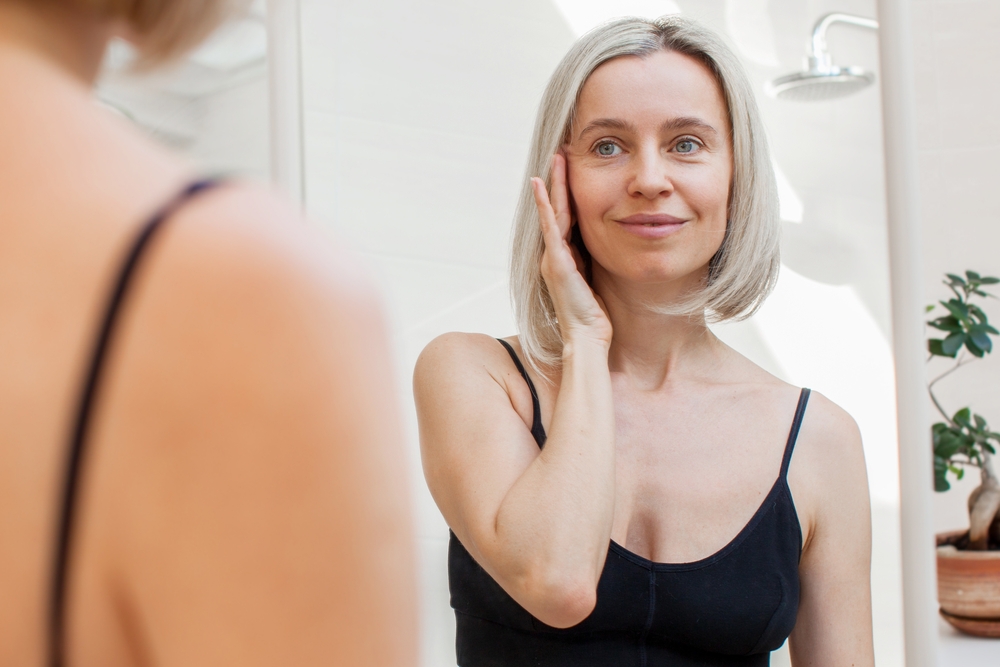 When considering cosmetic surgeries such as a facelift, it's important to know what the best techniques are, plus how to find the skilled hands to perform them.
Here's why the best deep plane facelift surgeon in Alexandria, VA recommends this procedure, and the steps you can take to find them!
What Is a Deep Plane Facelift, and Why Should You Choose This Method?
A deep plane facelift is an advanced surgical technique that focuses on addressing various signs of aging, specifically in the mid and lower facial structures. Additionally, it may include a neck lift as well. Unlike traditional methods, the deep plane method is more detailed, repositioning and lifting muscles and tissues on a deeper level.
This procedure provides more comprehensive facial and neck rejuvenation, undoing the effects of volume loss and gravity. Benefits include refining and enhancing facial contours, tightening sagging skin, and creating an overall more youthful appearance.
How Do You Find the Top Deep Plane Facelift Surgeon in Alexandria, VA for Best Results?
Finding a surgeon you can trust is incredibly important. Consider the following factors when you search for a reputable provider:
Board certification: Verifying that your surgeon is board certified by trusted organizations such as the American Board of Facial Plastic and Reconstructive Surgery is a must. It ensures that they have undergone specific training and meet high standards of both competence and ethics.
Credentials and expertise: Inquire about their credentials, training, and any other certifications acquired. Continued education and specialization in facial rejuvenation techniques like the deep plane facelift are two green flags that your provider takes their job seriously and can provide stellar results.
Facility accreditation: Check that the surgical facility where your facelift will be performed is accredited and adheres to strict safety standards. Accredited facilities prioritize your satisfaction, safety, and overall wellbeing as a patient.
Positive reviews: Take a look at reviews and testimonials before you commit, as well as before / after images. Consistently positive feedback is an indicator of a surgeon's competence and quality of their care.
Personalized results: When reviewing previous patients' experiences, make sure that they were given customized treatment plans instead of a "one-size-fits-all" approach. A high-quality practitioner customizes the deep plane technique to your specific anti-aging needs and goals.
Consultations: Speaking of personalized results, it's crucial that you book a facelift consultation with your potential surgeon before you commit to undergoing treatment from them. This is a good time to discuss what you want from your facelift, ask questions and address concerns, and evaluate their communication style. During this initial meeting, you should feel confident and comfortable with pursuing this doctor's services.
Transparency: Honest communication is key to patient satisfaction. While deep plane facelifts are a fantastic way to dramatically undo years of aging while remaining natural looking and long lasting, your surgeon should be honest about the side effects, potential risks, and recovery process. Additionally, they should be honest about the type of results you can expect, how long they'll last, and the cost of your care, including all related costs and not just the surgeon's fee.
Keeping these factors in mind streamlines the process of finding a trusted provider and points you in the right direction to a great deep plane facelift surgeon in Alexandria, VA!
Take Aging Into Your Own Hands by Choosing The Cohen Clinic for Your Facial Rejuvenation Needs!
Dr. Justin Cohen, double-board-certified surgeon conveniently located in McLean, specializes in the deep plane technique for outstanding age-defying effects.
Book your consultation today by calling 703-349-7803 and learn more about reversing the effects of aging on your skin with one of Dr. Cohen's services!