5 Tips to Fix Diastasis Recti (and Everything You Need to Know About It)
Diastasis Recti has plagued many women after birth. Normally during pregnancy the muscles of the abdomen wall inside of a woman is stretched, weakened and separated.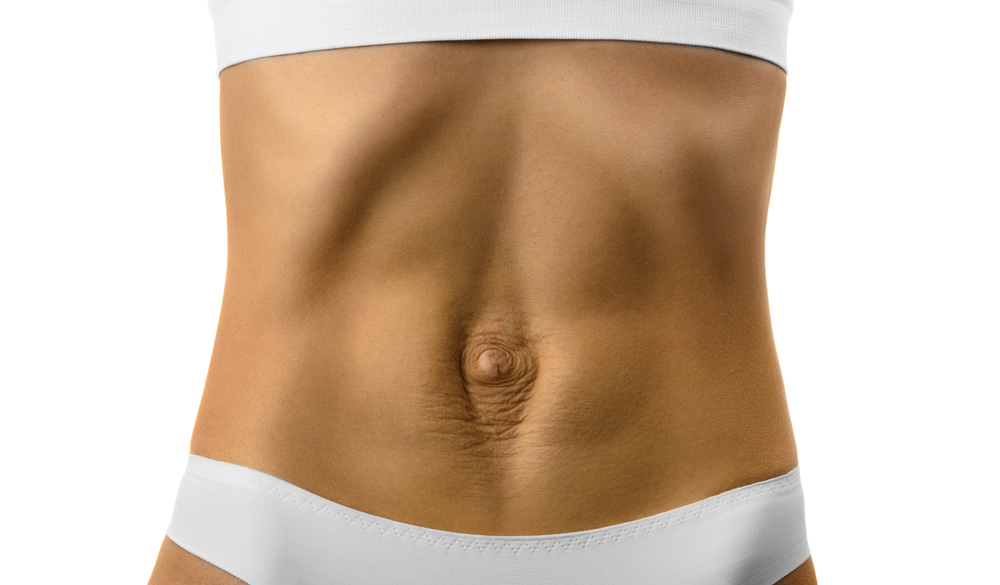 Diastasis Recti has plagued many women after birth. Normally during pregnancy the muscles of the abdomen wall inside of a woman is stretched, weakened and separated.
This takes place to allow the growing baby inside of the womb room to continue to grow. When a woman gives birth the separation of the abdomen muscle remains for a short time after but typically goes away after four to eight weeks as the muscles in the midsection retighten and take their normal shape.
However with some women their abdomen area never quite returns back to normal. It can look as though a woman is still pregnant long after she has already given birth. Women who have multiple children are especially at risk for this condition as the abdomen is repeatedly stretching.
Diastasis Recti can also lead to many health problems such as chronic lower back pain, constipation and urine leaking among other problems.
How to Determine if You Have Diastasis Recti
Seeking medical attention will help in determining if you have Diastasis Recti, but you can also check for yourself from the comfort of your home if you have Diastasis Recti in a few easy steps:
Step 1. Lay on your back on a flat surface.

Step 2. Bend your knees while having both feet planted on the ground

Step 3. Place one hand on the back of your head and lift both your shoulders and head off the ground as if you are trying to reach your midsection.

Step 4. Place your fingers in the middle of your abdomen and determine if there if are any gaps. If you do feel one and it is at least two fingers of space then you have Diastasis Recti. If you feel four or five fingers of space then you have a severe condition.
5 Tips on How to Fix Diastasis Recti
Sometimes further treatment of Diastasis Recti is not necessary as often times it will heal itself within just a few short weeks or months after giving birth. However in 40 percent of women the condition actually sticks around and leads to other more pressing issues.
Some women that have Diastasis Recti don't even realize that they have it. There are a ton of things that women can do to not only solve their problems with Diastasis Recti but they can flat out avoid it all together if they follow a few of these tips:
1. Eat the Right Foods
Eating the proper food should be a goal of just about everyone. The body can replenish and heal itself at a much faster rate if it is fed the right nutrients. A diet that is based off unhealthy meals can lead to an imbalance and slow down the recovery process.
Eating healthy is always a plus but in order to combat Diastasis Recti you must have the right diet in order to do so. Fruits that are packed with vitamin C such as kiwis, oranges and berries are a good start. Vitamin A is another source of importance which can be found in kale, sweet potatoes and carrots.
Plenty of nuts, seeds and beans are a plus. Also protein is essential which can be found in various foods such as steaks, chicken and eggs. For those that stay away from meats fish is a great source of fatty acids which are critical as well.
What you are looking for is foods that boost the collagen levels which effectively can bring a return to the elasticity that your abdomen muscles are currently lacking.
2. Strengthen Your Core
Now let's be clear—exercises such as crunches and sit-ups are very effective ways to strengthen your core. However, those are not the types of exercises that you should be targeting as they place too much pressure on your pelvic area.
Doing these workouts will actually have the reverse effect and cause the muscles to separate even more. Instead you should do workouts such as wall sits which you can do by placing your back against a wall and squatting down as if you were sitting on a chair.
Maintain a straight position and hold that spot for about two minutes. Another great workout would be a single leg lift. In this workout what you want to do is lay flat on the ground and bend one leg while having the sole of your feet on that same leg touching the ground.
Then with your opposite leg keep it as straight as possible and lift it ever so gently in the air no higher then just below your waist. After a few reps switch positions to the following leg. Side planks and standing thigh toners are other great workouts that will aid you as well.
3. Practice Diaphragm Breathing
Diaphragm breathing will help alleviate pressure inside of the abdomen. To do this simply lay down in a comfortable position with both hands on the sides of your rib cage.
From there breathe so that you can feel your ribs expanding. Try to remain as still as possible. Take in deep breaths through your nose and exhale deeply.
4. Check out Your Body Alignment
Re aligning your body and finding good posture can go a long way in your road to recovery from Diastasis Recti. The abdominal, pelvic and thoracic and are all in a vertical line.
That line can be thrown off once you become pregnant. Try to avoid such things as bending your knees and tucking your butt under. A perfect posture can go a long way towards getting rid of Diastasis Recti.
5. Do Pelvic Floor Exercises
Kegel exercises are an excellent way of helping with Diastasis Recti.
Not only can they help in getting your abdomen back to normal but they can also help prevent Diastasis Recti before it ever occurs as these exercises can be done throughout the entire pregnancy process as well.
Bonus Tip: Emsculpt Body Contouring
Emsculpt is a revolutionary body contouring treatment which is a non-surgical way to destroy unwanted fat in the abdomen and buttocks areas while simultaneously building muscle.
So, how can it benefit you?
Emsculpt has also been used to treat patients with Diastasis Recti, specially those suffering with it after pregnancy.
Get A Plump Butt Without A Surgery
Has weight loss or pregnancy caused you to lose the natural pert and plumpness of your butt?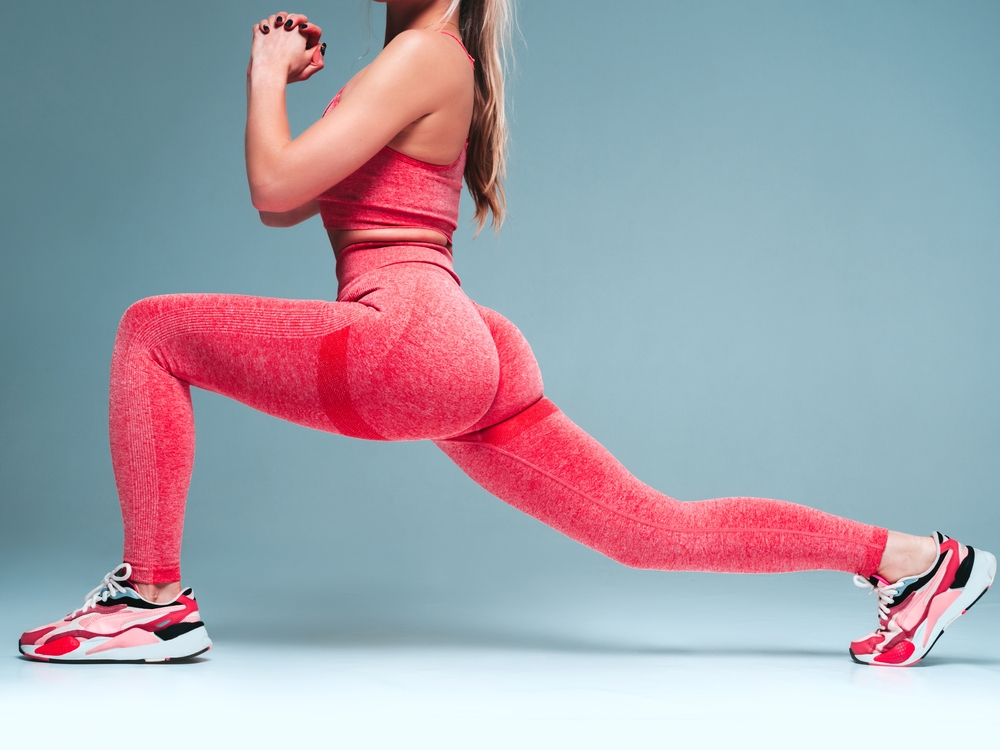 Has weight loss or pregnancy caused you to lose the natural pert and plumpness of your butt?
Or, you aren't happy with the shape, curve, or volume of your posterior?
Sculptra butt lift can be an excellent option to get a great butt without going under a knife.
It is a safe, effective, and minimally invasive procedure to enhance the shape and curve of your butt.
Here's more about the procedure and its benefits.
The Sculptra Butt Lift
It combines bio stimulators and dermal fillers that give the volume and curve to your backside. The procedure can also treat cellulite, giving a smooth, plump butt.
More and more women are going for this procedure because of the mentioned benefits:
Little to no pain
No recovery time
No need for general anesthesia
Offers natural-looking results
It is pocket friendly
How Does the Procedure Work?
At beBold Aesthetics, our experts will consult you to understand whether you are the right candidate for the procedure.
During the procedure, the professional will inject a combination of fillers below the skin. Gradually, these fillers will promote collagen production, smoothing cellulite and dimples.
It also fills the specific areas of the rear area to augment and plump your butt. You'll be able to see the results by the first or second treatment.
Are You The Right Candidate?
A butt lift is an excellent procedure for people who are healthy and don't smoke. You may be the right candidate if you don't have the desired butt shape and don't want a surgical option or long recovery times.
Looking for a Sculptra butt lift in Silver Spring, Maryland?
beBold Aesthetics takes pride in offering the most respected brands for your beauty needs, including dermal fillers. Every injection offers you the best quality from our experienced team.
Book a consultation today!
Can CoolSculpting Go Wrong?
If you have stubborn fat that won't go away with diet and exercise alone, CoolSculpting may be just the solution you're looking for!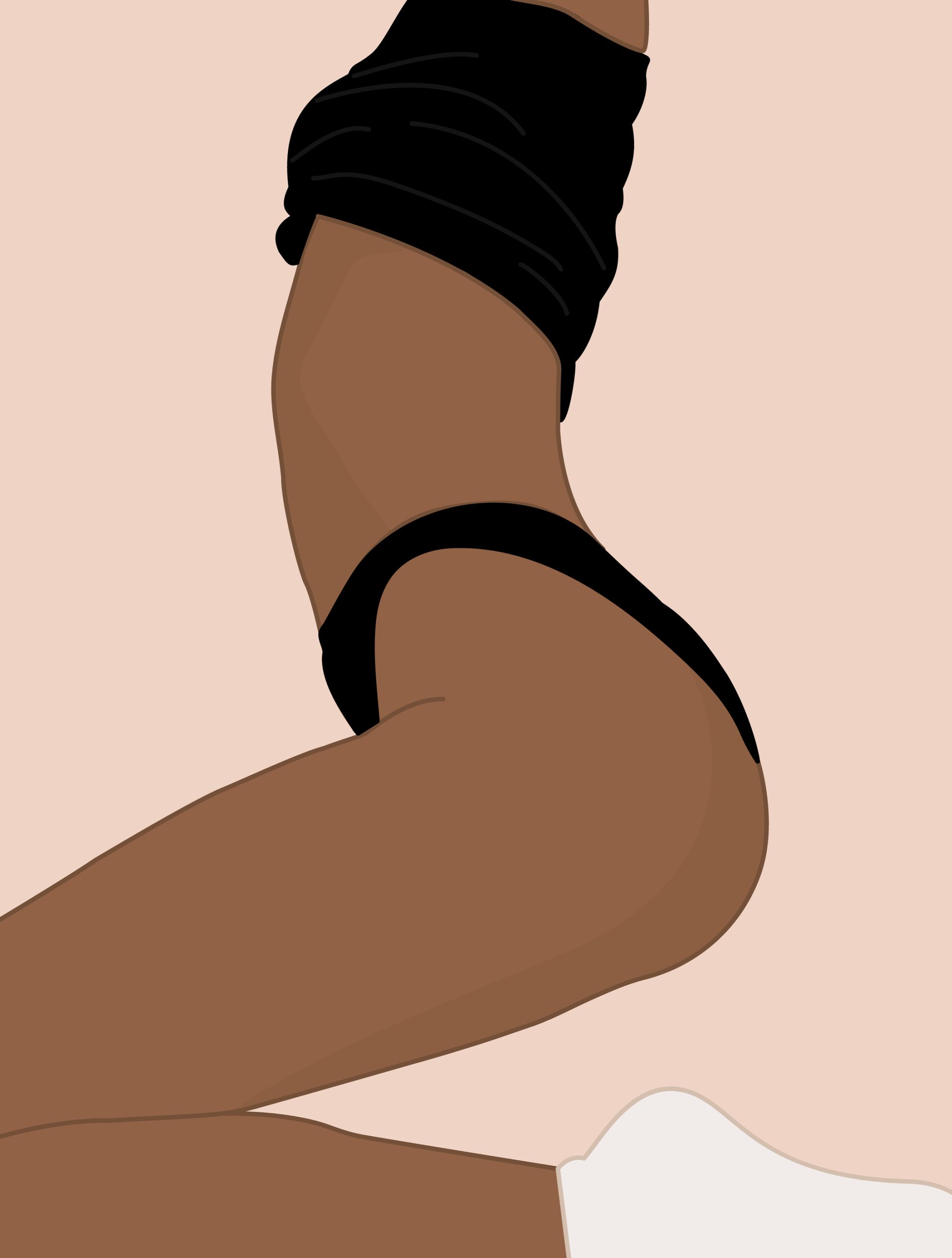 If you have stubborn fat that won't go away with diet and exercise alone, CoolSculpting may be just the solution you're looking for!
It's a revolutionary treatment that is helping patients lose those extra pounds that are otherwise seemingly impossible to get rid of. So, you may be wondering, "Can CoolSculpting go wrong?"
What Exactly Is CoolSculpting?
CoolSculpting is a breakthrough treatment that freezes fat cells and expels them from the body naturally. It is performed by placing cold plates on either side of the treatment area. This freezes and numbs the skin, so there's typically no discomfort associated with the process. The cold freezes and kills the fat cells, meaning they won't come back.
The results from CoolSculpting are not immediate but should be seen about two to three weeks after treatment. Final results may take several months, so don't be worried if you don't see results as quickly as others.
Should I Be Worried About Side Effects? Can CoolSculpting Go Wrong?
This procedure is extremely safe and effective for nearly everyone. But, there are very rare side effects of this treatment, which is why it is extremely important to choose a provider that is experienced and skilled. It is important to only treat areas of the body that have been approved, including the back, flanks, thighs, and several other areas.
As important as it is to choose the right provider, it is also important to tell your provider about any and all conditions you may have. It's vital to tell your provider if you're pregnant, breastfeeding, or planning to be pregnant.
It's also important to note if you have cryoglobulinemia, cold hemoglobinuria, or cold agglutinin disease paroxysmal, as you will not be eligible for CoolSculpting.
Ready to Take That Next Step to Achieving Your Ideal Physique?
Here at Cool Contours, we would love to welcome you to our practice and help you on your journey. Now that you know the answer to your question, "Can CoolSculpting go wrong," it's time to talk to a provider to get any other questions answered you may have and find out if you're an ideal candidate..
Contact us today at 703-665-3281 to schedule a consultation. Be sure to ask about our current specials when you call!
What Are the Benefits of Body Contouring Without Surgery?
Sometimes, spending time at the gym just doesn't seem worth it when you still have stubborn pockets of fat that seem stuck in place no matter how many crunches or squats you do.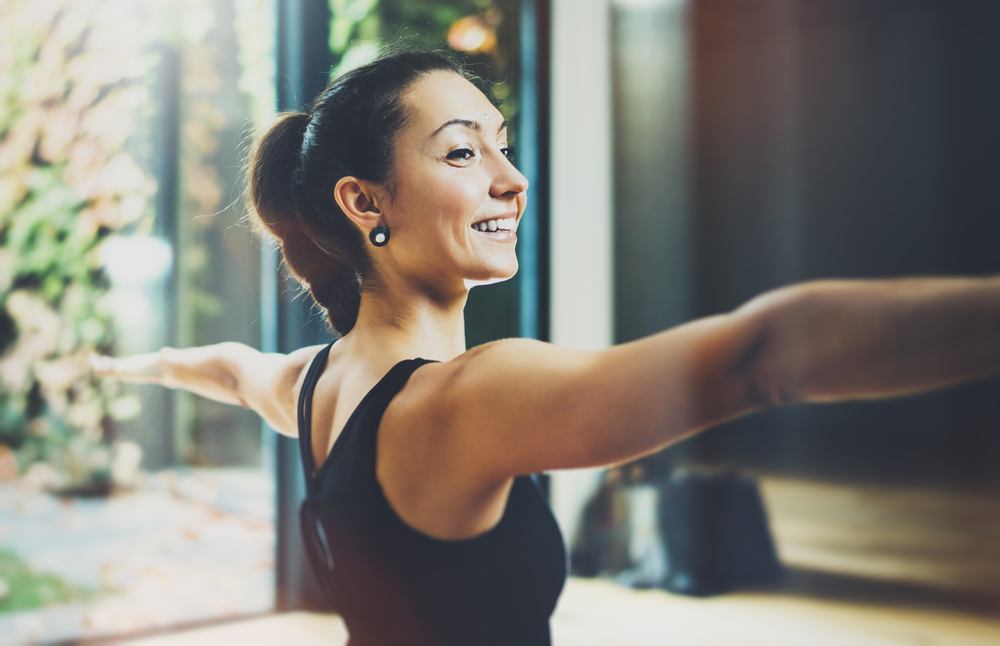 Sometimes, spending time at the gym just doesn't seem worth it when you still have stubborn pockets of fat that seem stuck in place no matter how many crunches or squats you do.
You're ready for some help from the professionals.
So, what are the benefits of body contouring techniques that don't require going under the knife through risky procedures like lipo?
Give Me the Fast Information on Body Contouring
Body contouring, also known as body sculpting, is a non-invasive way to remove those annoying areas of fat that won't disappear with diet and exercise. Most are FDA approved and either use heat or extreme cold to destroy fat.
Is Body Contouring Safer Than Liposuction?
Yes, because it's non-surgical. Body sculpting treatments like the revolutionary truSculpt 3D require no downtime and are done in-office. You can even go home or back to work right after your treatment. Fat destroyed through body sculpting is safely removed by your lymphatic system.
What Are the Benefits of Body Contouring?
Body contouring provides permanent results in areas that you've been working really hard on. Finally, say goodbye to fat in places like your abs, arms, belly, chin, and thighs.
Keep in mind that you can't give up the gym entirely, because other fat cells that weren't destroyed can grow and take the place of the fat that body sculpting removes.
Here's the Scoop on the Best Body Contouring Amazing Results!
TruSculpt 3D is an FDA-approved treatment that can reduce fat in a targeted area by up to 24%. It uses a high-tech laser to safely melt away fat while also tightening your skin as well.
You can see small results immediately and full results in about 12 weeks.
Did You Know – We Have TruSculpt 3D at Olney Skin Suite!
What are the benefits of body contouring? Let us show you at Olney Skin Suite! We can help you finally get the results you desire without burning yourself out of workouts and meal replacement shakes. TruSculpt 3D treatments take very little time, and results are incredible.
Contact our clinic today at 301-298-1818 to schedule an appointment, and be sure to ask about financing your cosmetic treatments!