Now Introducing… Non-Surgical Juvéderm for Chin Augmentation With Remarkable Results!
Have you ever wished you could try on a chin implant just to see what it would look like before you buy?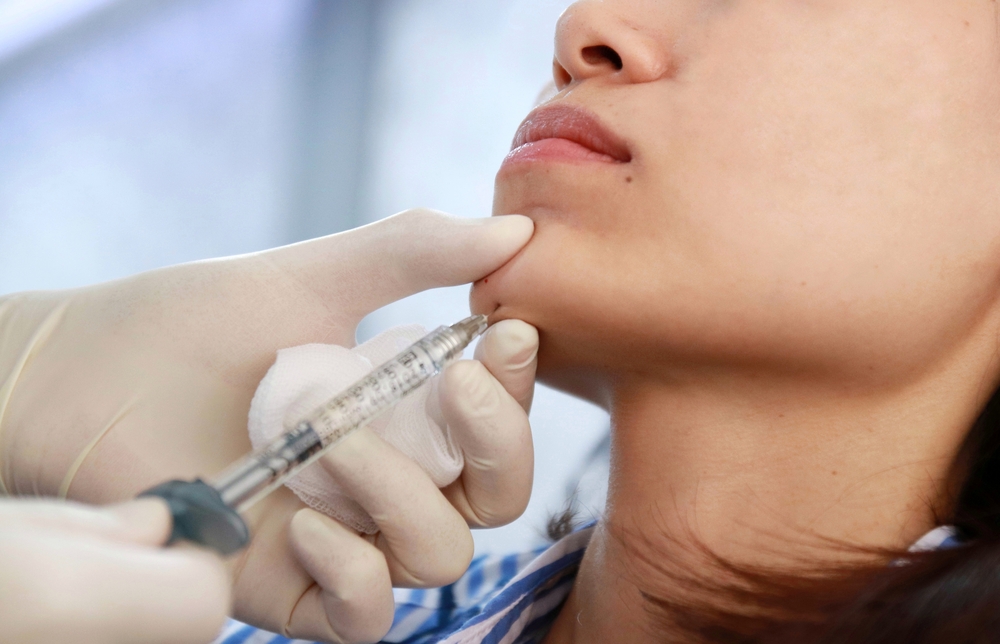 Have you ever wished you could try on a chin implant just to see what it would look like before you buy? Well, if you've ever thought about what a chin implant might do for you, or if you've had other facial work done and want to really round out the look with a more fitting chin, now you can!
Voluma XC by Juvederm has been our trusted, go-to natural filler for cheek augmentation, producing remarkable results with subtle, but gorgeous, natural cheek definition. Now, thanks to new FDA-approval to use this same safe and amazing product in the chin area, we're expanding our services to offer non-surgical chin augmentation as well.
How Does Juvederm for Chin Augmentation Work?
Voluma XC is an injectable, hyaluronic acid filler derived from sugars that are naturally occurring in the body. During your experience with our trusted medical aesthetic providers, the filler will be injected just under the skin in the designated area.
Due to the use of non-surgical methods and incorporation of a gentle anesthetic called lidocaine, the procedure causes little to no discomfort with significantly less redness or bruising than in surgical methods.
What's the best part about using Juvederm for chin augmentation? It's like trying on a permanent implant and then realizing you don't have to go under the knife for the results you want! For smaller fill areas, instead of jumping headfirst into a permanent implant, you can see what the results will look like before opting for surgical methods! Results are quick, and there is no downtime after your injections.
Choose the Best Non-Surgical Filler Experience in Virginia By Choosing Generations!
No matter what type of medical aesthetic procedure you're looking for, the most important part of your decision is the provider you choose. Generations Medical Aesthetics providers use FDA-approved methods to make sure your experience is both comfortable and safe.  Call us today at 703-439-1104 to schedule your consultation for a non-surgical filler experience that will bring you both amazing results and peace of mind.