A Complete Guide to Rhinoplasty
A nose job or rhinoplasty can help men and women refine their nasal appearance, improve their profile, and alleviate breathing difficulties.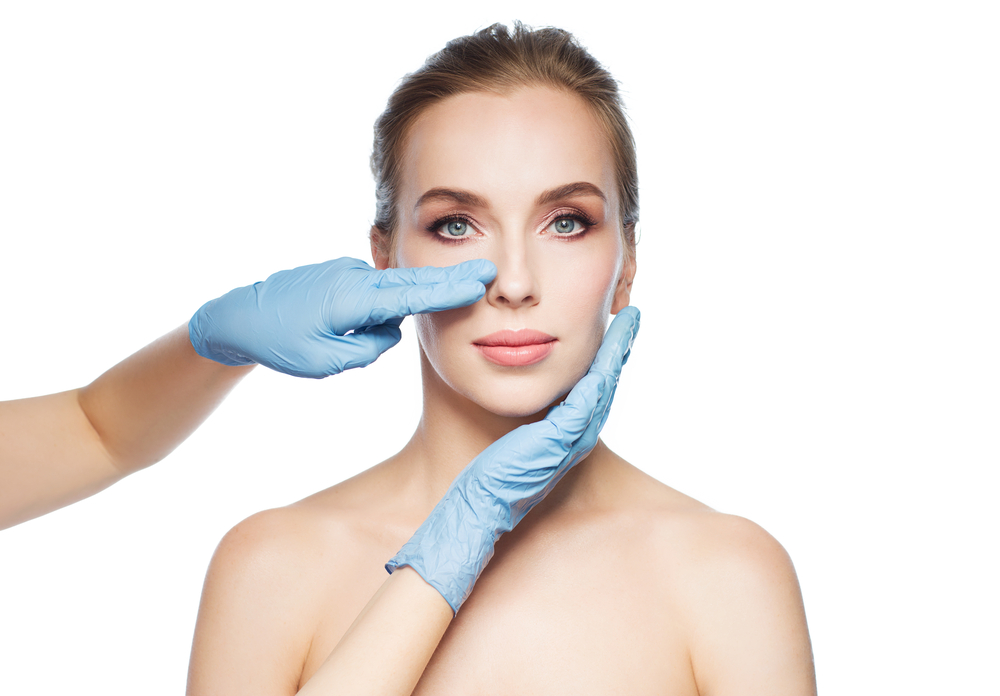 A nose job or rhinoplasty can help men and women refine their nasal appearance, improve their profile, and alleviate breathing difficulties.
With aesthetic and functional benefits, it's not surprising that rhinoplasty is a very popular plastic surgery procedure.
If you are concerned about the size or shape of your nose, here's everything you need to know, from consultation to recovery, to prepare for a rhinoplasty.
Select a board-certified plastic surgeon that specializes in rhinoplasty
Rhinoplasty is one of the most difficult cosmetic procedures to perform, and it requires extensive experience and skill for an excellent outcome. Therefore, it's crucial that patients research and seek a board-certified plastic surgeon that specializes in nose jobs and/or facial surgery.
The Initial Consultation
During the initial consultation, patients will meet with a plastic surgeon and express their aesthetic and functional reasons for wanting a nose job. The provider will then examine the exterior and interior of the nose and inquire about any breathing difficulties.
Additionally, many surgeons will photograph the nose and face and use imaging to demonstrate the ways in which they can modify nasal size and shape. Patients will also have the opportunity to ask questions, address concerns, and view before and after photos of the provider's work.
Who's a Good Candidate for a Nose Job?
Healthy men and women who are at least 15 years of age, with fully developed noses, may be considered as candidates for rhinoplasty.
These individuals often have breathing difficulties and aesthetic concerns that may include: A hump on the nasal bridge, width of the nose, asymmetry, prominent or drooping tip, and irregularities from trauma or injury.
Plastic surgeons often evaluate the patient's emotional maturity and rule out body dysmorphic disorder prior to recommending a rhinoplasty.
Preparing for a Rhinoplasty
Four weeks before surgery, patients should discontinue smoking and nicotine products, which can compromise blood flow and healing. Application of arnica pre-operatively can also help reduce associated bruising.
Additionally, avoidance of caffeine, alcohol, aspirin, ibuprofen, and certain supplements is recommended prior to a rhinoplasty.
What to Expect From the Procedure?
Rhinoplasty is performed under general anesthesia or local anesthesia with sedation in a surgical suite or hospital.
Prior to surgery, your plastic surgeon will develop a treatment plan and decide whether he/she will take a closed or open approach to your nose job.
For an open rhinoplasty, internal and external incisions are made, and then the nose is undraped to allow access for more significant adjustments to appearance and function. This technique is always used when making revisions to a previous surgery.
Comparatively, a closed rhinoplasty requires only an internal incision and is usually done when subtle changes to the nose are desired.
Rhinoplasty Risks
In the hands of an experienced and skilled plastic surgeon, rhinoplasty is a very safe procedure. However, like all surgeries, it does carry some risks including: Bleeding, infection, and problems related to anesthesia.
The most common complication is a poor surgical outcome with undesirable aesthetic results or worsening or lack of improvement in the patient's breathing.
What Does Recovery From a Nose Job Involve?
After surgery, patients must wear a nasal cast for seven days, and it will be taken off at their first follow-up appointment. Sutures placed during the procedure may dissolve on their own and/or require removal by a plastic surgeon.
Individuals may also experience bruising, swelling, nasal discharge, and discomfort post-procedure. Arnica can help limit bruising and sleeping upright reduces swelling.
Lastly, it's important to manage expectations, as it can take one-to-three years for residual swelling to subside and to note final rhinoplasty results.
Cost
Considering geographic location and surgeon expertise, cost for a rhinoplasty can be $6,000-$15,000.
To learn more about rhinoplasty, please call our office today to schedule a consultation.
5 Non-Invasive Plastic Surgery Options That Are More Popular Than Ever
While there are many options, plastic surgeons and patients are especially excited about these five treatments. 
Many patients want to combat signs of aging and are turning to non-invasive cosmetic procedures over facelifts and rhinoplasties.
These technologically-advanced treatments can provide excellent results without the risks, cost, and downtime of surgery.
While there are many options, plastic surgeons and patients are especially excited about these five treatments.
1. Selfie Sculpting
For patients seeking the perfect selfie, fillers and fat transfers can be used to add facial structure and definition.
Injectables help contour cheeks, lift brows, and refresh eyes to look and feel camera-ready at all times.
Selfie Sculpting treatments take approximately 15 minutes and can be costly depending on the type and amount of fillers being injected.
Patients can expect to pay between $4,000-$6,000 for this procedure.
2. Non-Surgical Rhinoplasty
Experienced injectors are now performing non-surgical rhinoplasties with fillers. This procedure can straighten the nasal bridge and reshape nostrils.
Additionally, physicians are able to correct volume loss in the base of the nose and improve projection of the nasal tip. This particular adjustment has been named the Tip Flip.
A non-surgical nose job can range from $2,000-$4,000.
3. Injectable Facial Rejuvenation
Injectable Facial Rejuvenation harvests the patient's own fat so it can be injected into the face.
Top plastic surgeons are using this cutting-edge fat grating technique to repair and stimulate soft tissue growth and regenerate blood supply.
Cost is around $6,000.
4. Miradry
Miradry is a non-invasive device that uses microwave energy to reduce underarm sweating and odor by up to 90%. Patients typically require 1-2 treatments, which cost $2,000/session.
5. InMode FaceTite
InMode FaceTite is powered by Radiofrequency Assisted Lipolysis for rejuvenation of the face and neck. Some physicians describe the treatment as liposuction and fat-transfer to the lower face.
The procedure can range from $3,000 – $10,000 depending on the treatment area.
To learn more about the newest and most advanced cosmetic procedures, contact a trusted medical professional in your area.
The Insiders Guide to Plastic Surgery
Glamorized (and demonized) by cable television, plastic surgery can seem disconnected from the general public.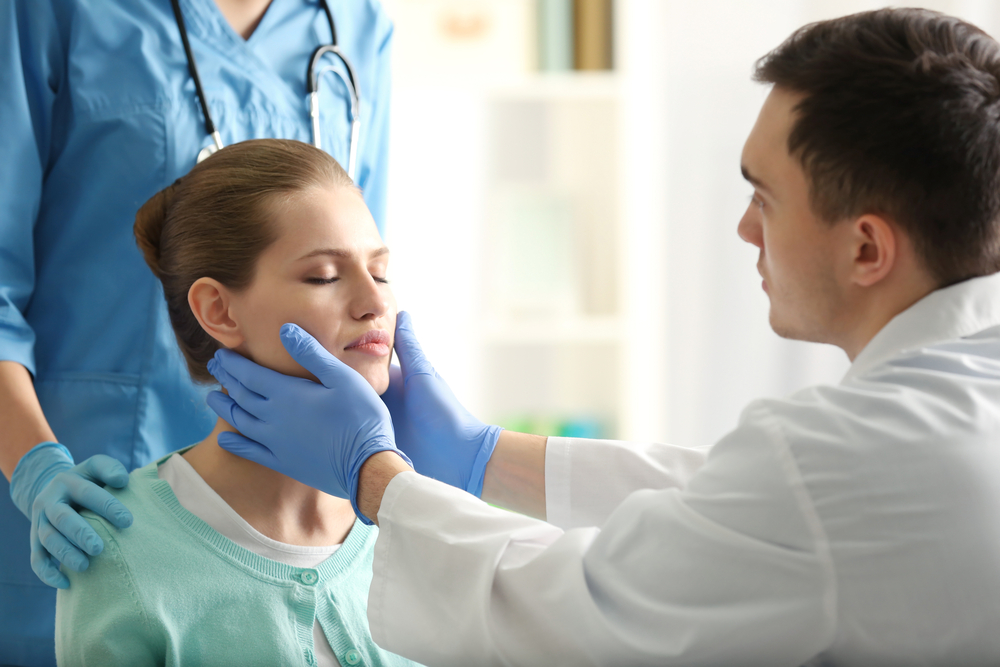 Glamorized (and demonized) by cable television, plastic surgery can seem disconnected from the general public.
What are the ins and outs to the industry anyway? What follows is a survey of 14 of the country's absolute best surgeons and the help they provide.
Navin Singh
Dr. Navin Singh is a Board-Certified plastic surgeon in private practice and an Assistant Professor of Plastic Surgery in the Johns Hopkins University School of Medicine.
He is also a clinical assistant professor of Neurosurgery as well as Gynecology because of his extensive experience in reconstruction of neurologic and gynecologic structures.
Dino Elyassnia
Out of San Francisco, Dr. Elyassnia specializes in neck procedures. His neck lifts aren't just superficial, he focuses on the fat around the salivary glands.
Michael Lee
Dr. Lee is a trailblazer, leading the way when it comes to the high SMAS face-lift. This treatment provides a more natural result, instead of yankng on the skin, allowing the rebuilding of facial muscle.
Steven Levine
Dr. Levine provides the complete service. Out of his office in New York, he undertakes face, breast and body surgeries all at once.
Melissa Doft
Another surgeons out of New York, Doft has a heart for pediatric plastic surgery.
Jennifer Capla
Body restoration is Dr. Capla's goal. She is known for working on who was at one point the heaviest man in the world.
Sam Rizk
Dr. Rizk, of New York, is in a league of his own when it comes to face-lifts. Word around the water cooler is he even operates on Saudi royals.
Julius Few
Dr. Few cleans up the mess others make. A large part of his clientele see him for revisions of past operations.
From Chicago, this doctor is carving a niche for himself in the Midwest by performing the duel-action treatment, Silhouette InstaLift.
Tracy Pfeifer
Specializing in breast enhancement, reconstruction and augmentation, Dr. Pfeifer is proud of her work on patients undergoing their second or third augmentations.
Rami Batniji
Dr. Batniji is master at correcting subpar face-lifts. Taking after his father, a neck surgeon, the father-son duo are now making waves for their jaw reconstruction for cancer survivors.
Haideh Hirmand
Dr. Hirmand is easy on the eyes. She has to be working with clients in the public spotlight.
As a Board Certified Plastic Surgeon, Dr. Hirmand is an expert in surgical and non-surgical aesthetic procedures
Carolyn Chang
Dr. Chang's clientele in Silicon Valley can trust her to deliver perfectly natural results. So natural and subtle that the media wouldn't even notice.
Anthony Youn
Dr. Youn's work isn't over when surgery is. He is dedicated to holistic exercises for his patients post- and pre-op.
Sheila Nazarian
Looking out for mothers all over Los Angeles, Dr. Nazarian focuses on ladies trying to regain their pre-baby form: from breast lifts and tummy tucks to liposuction and mommy makeovers.
The Truth About Breast Implants
The American Society of Plastic Surgeons (ASPS) recently revealed that breast augmentation was the most-performed plastic surgery procedure for the second year in a row.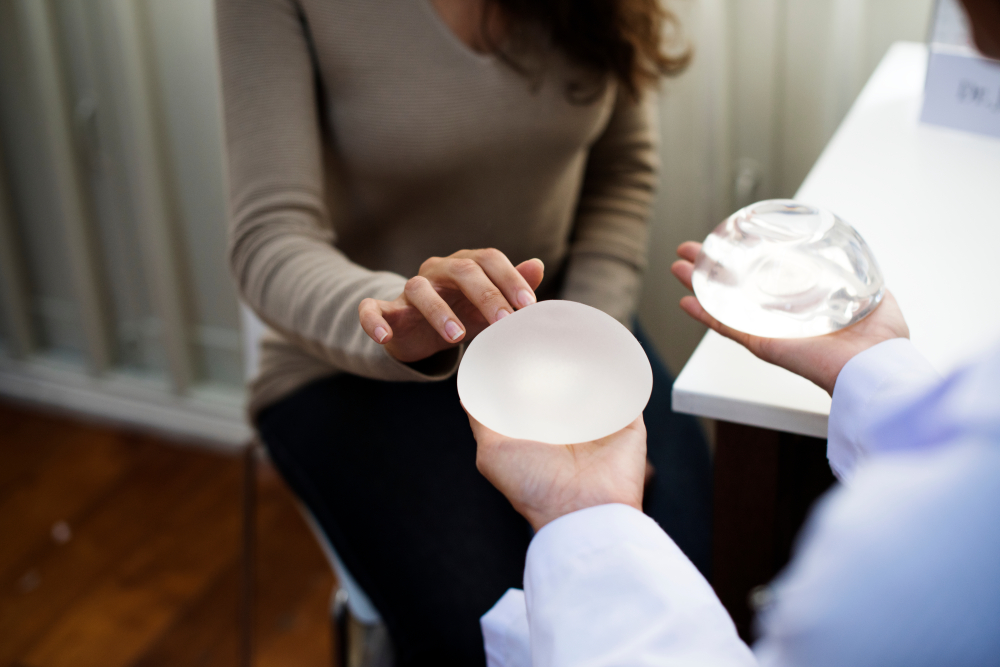 The American Society of Plastic Surgeons (ASPS) recently revealed that breast augmentation was the most-performed plastic surgery procedure for the second year in a row.
This popularity is evidenced by the fact that between 20-35 million women worldwide have breast implants.
However, attention has recently returned to the issue of breast implant safety. While silicone, saline, and cohesive-gel implants are FDA-approved, the US Food & Drug Administration called a meeting of the General and Plastic Surgery Devices Panel earlier this month to discuss the benefits and risks of breast implants for use in breast augmentation and reconstruction.
This news caused many women to wonder if they should be concerned about their implants and if they are at risk for cancer or other illnesses.
Continue reading to learn the truth about breast implants.
What is Breast Implant-Associated Anaplastic Large Cell Lymphoma (BIA-ALCL)?
Breast implant-associated anaplastic large cell lymphoma (BIA-ALCL) is an extremely rare cancer that has been linked to the use of textured breast implants. It involves the development of immune cells in the scar tissue that surrounds the breast implant.
What Causes BIA-ALCL?
Researchers have identified several contributing factors to BIA-ALCL. These include textured implants (anatomical and teardrop shaped), chronic inflammation, genetic predisposition, and time (it takes about 8 years for the condition to develop).
Why Are Women with Textured Breast Implants at Greater Risk for BIA-ALCL?
Textured implants feature a macrotextured or microtextured shell that surrounds the implant. Because these implants differ in granularity, they are more likely to serve as a breeding ground for bacteria.
Accordingly, many plastic surgeons have discontinued using textured breast implants. They find that the risk of BIA-ALCL far outweighs the benefits of this particular implant.
Should You Be Worried About Breast Implants and BIA-ALCL?
The good news is that BIA-ALCL is very rare. Researchers report a 1 in 82,000 risk associated with "microtexture" implants and a 1 in 3,200 risk with "macrotexture" implants. Additionally, there are no known cases of BIA-ALCL in women with smooth implants.
Plus, BIA-ALCL is highly treatable. 85% of cases of BIA-ALCL can be cured with surgical removal of the implant and surrounding scar tissue, while 15% required chemotherapy and radiation to address malignancy that has spread.
Finally, you should contact your doctor immediately if you note changes or have any concerns about your breast implants. Women considering breast augmentation, should ensure that their treatment is performed by a board-certified plastic surgeon, abreast of the latest studies and FDA recommendations.